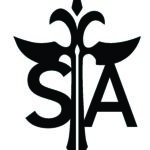 Website Slate & Associates, Attorneys at Law
Slate & Associates, Attorneys at Law, is one of the top Houston-area family law practices. We focus on putting people first and we reward employees who take pride in being part of a team that achieves success.
We are expanding our firm and want YOU to be a part of an exciting group of professionals that work hard for our clients and the families we serve. We have 3 office locations: Deer Park, Pearland and an office in the River Oaks area.
As a PARALEGAL, you will be tasked with duties such as: drafting pleadings, preparing discovery, filing documents with the court, preparing trial exhibits, prepare and/or assist with responses to subpoenas and discovery requests, including gathering and organizing all documents, evaluating documents for relevance and privilege, redacting documents where necessary, and preparing formal response for review by attorney, as well as other duties as assigned.
Qualifications:
An associates or bachelor's degree in Paralegal Studies.
Proficient with Microsoft Applications
Experience with Clio/LawPay
Good communication skills
Excellent organization skills
Attention to detail
Results driven
Positive Attitude
What we offer:
Competitive wages to commence with experience
Eligibility for quarterly and annual bonuses
Quarterly employee/team building activities and events
Eligible for company-paid health insurance, dental and vision
401(k) Plan
Advancement
To apply, please submit your resume and cover letter to include why you'd be a good fit and wage expectations.
Slate & Associates, Attorneys at Law does not discriminate based on race, color, gender, religion, national origin, age, disability, sexual orientation, pregnancy, veteran status, or any other basis prohibited by applicable law.
You must sign in to apply for this position.
---